Introducing our brand new AromaDome color!
Hello AromaDome® family!
We are so happy to announce we now have our brand new color, "Sea Foam" added to our inventory for your choice.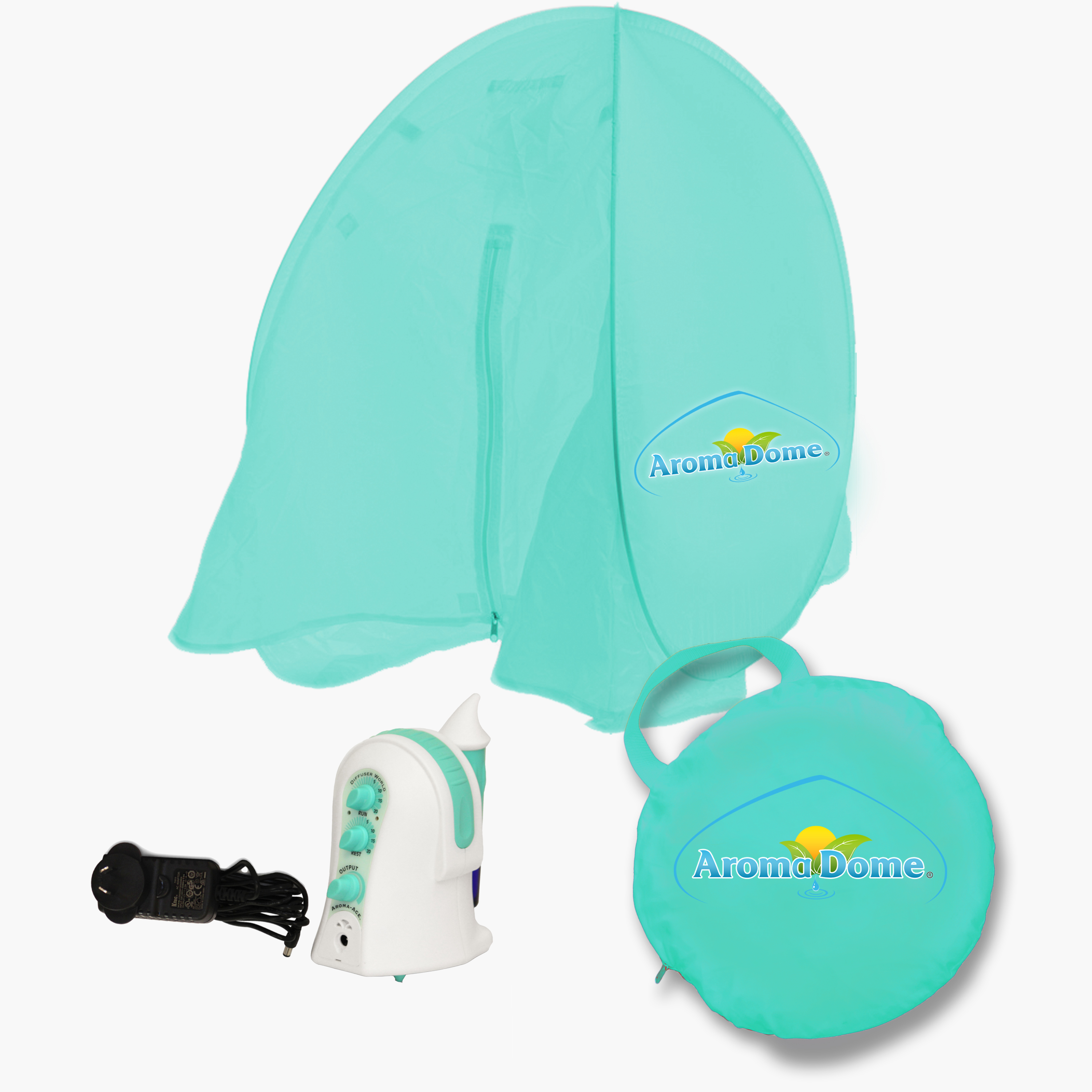 Yes we still have plenty of the purple or Periwinkle color to chose from as well. WE will keep adding colors for each order we place. I will always try to have periwinkle/purple ones as this color is very well loved. We are working with a new manufacturer that we could not be more pleased with their impeccability of craftsmanship. Talk about perfectionism... They are a living example of this in every inch of your AromaDome! We feel confident and certain that they are well made, they are checked and rechecked for any possible flaws. Everything from the stitching to the logo branding, the Velcro used and high quality of the zipper are tied true and tested ! When they sent us their first sample it is very customary to go back and forth for months of tweaking, making any necessary changes etc... But not one change was necessary as they were 110% perfect on their first sample they sent! We feel very confident that we have a product not only that will bring you great support for your wellness but that will also last and last.
Also for those of you who do not know that our new Advanced diffuser has gone from having a one year warranty to a lifetime warranty! No manufacturer will do this unless they are certain that they will not break. This is the diffuser that i designed to work with the AromaDome originally. It even matches our new color perfectly!
Lastly i want to remind you all that we have 12 short videos that we have made for your instructional usage. Please watch these and let your group members and friends know to watch them as they will truly help you to have the best optimal experience. They can be found on my website www.aromadome.com under "How To Use"
We hope that your AromaDome will bring you all that you are seeking for your wellness, purpose and abundance on all levels!
Enjoy and be well!
Julie Chertow